Haddonfield Memorial High School
In Memory
Rick Leaman
Dear '66 Classmates,
Jeff Lucas got a call from the assisted living facility that Rick Leaman passed away this morning from COVID-19. Rick was diagnosed 10 days ago and had been on a ventilator. He passed away peacefully with his hospice caretaker by his side; the facility was in lock-down. Heart-felt thanks Jeff and Libby Lucas who got Rick the help he needed several years ago and have been his guardian angels ever since. You became Rick's family and gave him love, care and guidance for many years.
Many of us sang in church and school choirs with Rick from age 3 through senior year. He was a great musician. Randy Hall, Lou Reeve, Mark Sutterley, and Rick formed the band, The Missing Links, and played at events around Haddonfield with Rick as lead guitar senior year. Randy commented, "We used to spend hours figuring out the right chords and George Harrison's lead guitar part to every song we played. And he and I would figure out the harmony parts just perfectly. This is truly the end of an era for me! I am weeping and smiling all at once. Thanks, Jeff, to you and Libby for watching over our friend for all these years. You are certainly to be blessed forever for your kindness."
Josh Gitomer added these thoughts about Jeff Lucas' care of Rick over the years. "Knowing you as closely and as well as I have in all our years together, I'm sure your thought was something along the line of: 'Well, this is obviously what needs to be done, and I'm happy to do it.' But to us on the outside, I will say: What a glorious, humane and loving service you & Libby so selflessly gave for years. I have no doubt that the two of you will ride to heaven on Rick's broad shoulders."
Rick and his oldest daughter Kim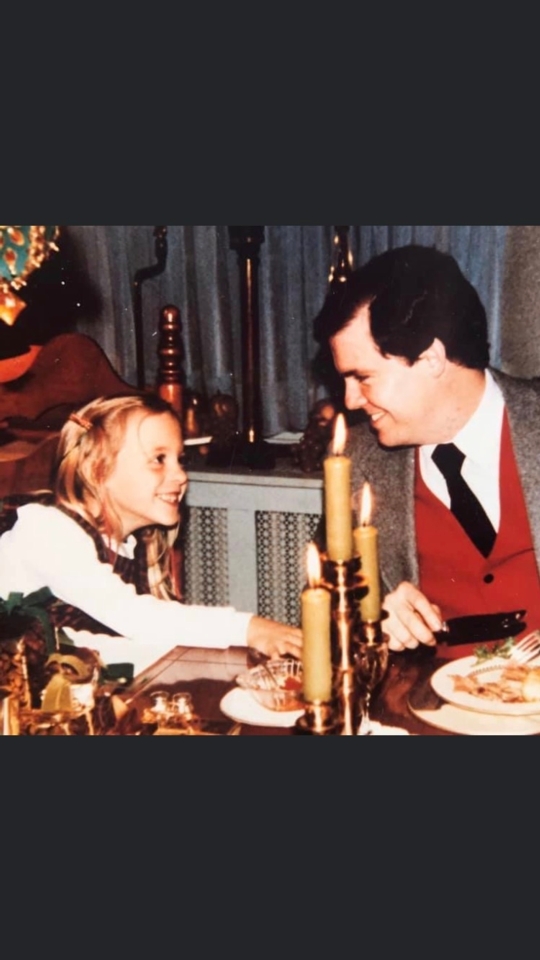 No details have been provided regarding a service or obituary, but I will send out additional information as it becomes available.
Vicki Meece Knowles
https://www.legacy.com/amp/obituaries/courierpostonline/196322144